【Exhibition】2021 Macau Grand Prix
2021/11/18
Shadow
The 68th Macau Grand Prix 2021 will be held at Guia Circuit from November 19th to November 21st for a period of three days.
Introduce of Macau Grand Prix
The Macau Grand Prix has been held since 1954 and has been held for 67 sessions this year. It is an international sports event in Macau. The circuit consists of long straights and tight corners, and features the characteristics of a typical street circuit - narrow, bumpy and limited overtaking opportunities. As a result, the circuit is recognized as one of the most challenging circuits in the world. It's irritating and dangerous. In addition to the famous Formula 3, the competitions of the Macau Grand Prix also include touring car racing, motorcycles racing, GT cup, etc., and are also selected as the 10 most exciting street races.
Shadow promotes racing culture
As a manufacturer of car modification products, Shadow not only invests in the R&D and manufacturing of many automotive electrical equipment products, but also hopes that everyone can understand the modification culture. Therefore, Shadow also sponsored Border racing team which is from Taiwan in this Macau Grand Prix. We look forward to promoting automotive culture with other sponsors in this annual event and make our own contribution in the field of racing.
Shadow modified products have been rigorously tested on the track
In addition to supporting auto racing in the form of sponsorship, Shadow has also taken substantial actions in product development. We cooperating with Border to test the product, so that the product can not only be used on general roads, but also can withstand the test of the track. We make the commercially available modified products have a high level of performance against the track, and the general public can easily access the racing modification culture.
Shadow PRO3 professional electric racing gauges are the products under the track test. The precise scale is equipped with high-speed sensitive pointers, and the automatic dimming setting allows users to recognize safely without affecting any driving vision. They have become one of the hot selling products of Shadow.
BMW M4 GT4 vs. Macau Grand Prix
The Border Team will use BMW M4 GT4 to welcome the Macau Grand Prix. The essence of the M4 Coupe and M4 GTS models is concentrated in the body and can burst up to 431 horsepower, coupled with the newly launched upgrade kit to make it more competitive on the field. The Macau Grand Prix is not only exciting races, but also many surrounding activities: family carnival, automotive show. Everyone can experience the hot atmosphere of racing and understand the racing culture together! Shadow also expects that all the drivers participating in this Macau Grand Prix can bring us a splendid race scene!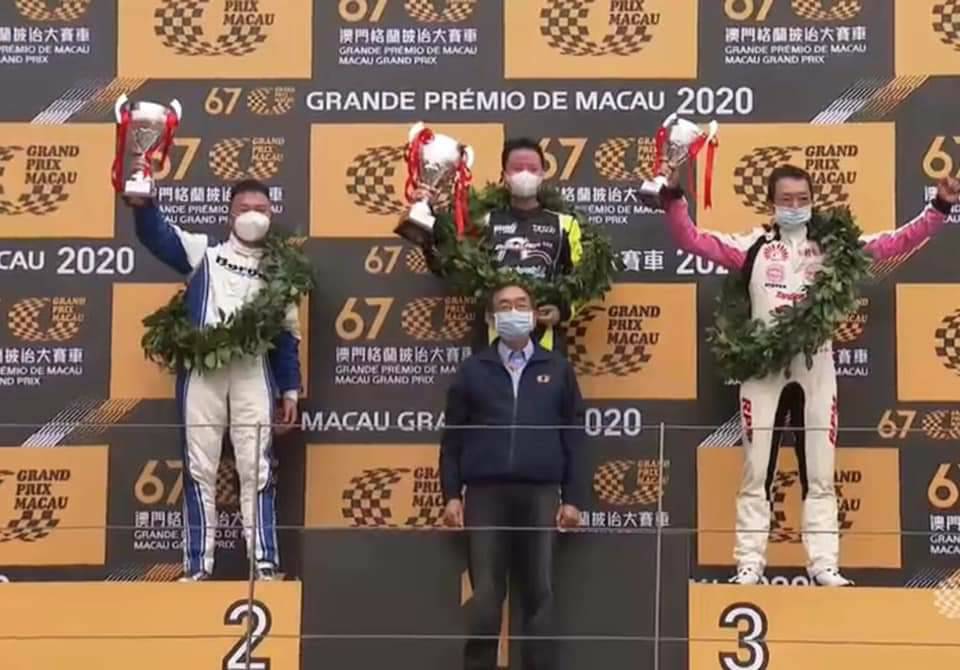 Exhibition Detail
The 67th Macau Grand Prix
Date: November 19 to 21 2021
Guia Circuit
Gallerys
Know you the best
SHADOW will not only be a pronoun of global automotive electronics products in the future, but also a good partner for modified car owners! Let more people experience the pleasure and convenience of modified vehicles through SHADOW's products!
Recommendation
Advantage
Innovation is Our Policy

16 years of product development experience with the most complete R&D equipment, professional team, one-stop process and rigorous quality control management. Various product modules can be used as the basis...

Read More
Racing Gauge & Automobile Meter Manufacturer - Shadow
Based in Taiwan, AUTO JAW CO., LTD., since 2004, is a racing gauge and automobile meter manufacturer in automotive electronics industry. Main product, including Racing Gauge, Boost Gauge, Electronic Throttle Controller, Digital Electronic Boost Controller, Chip Tuning, Turbo Timer, OLED Multi Display, OBD2 Digital Display and so forth.
99.43% in product yield rate, major in automotive electronic modification and reverse engineering. All automobile meters and gauges are manufactured with a series of tests, ranging from environmental simulation test, accuracy correction, actual vehicle test, programming test and assembly test.
Shadow has been offering customers high-quality Racing Gauges & Automobile Meters since 2004, both with advanced technology and 16 years of experience, Shadow ensures each customer's demands are met.