Digital Electronic Boost Controller
DEBC 2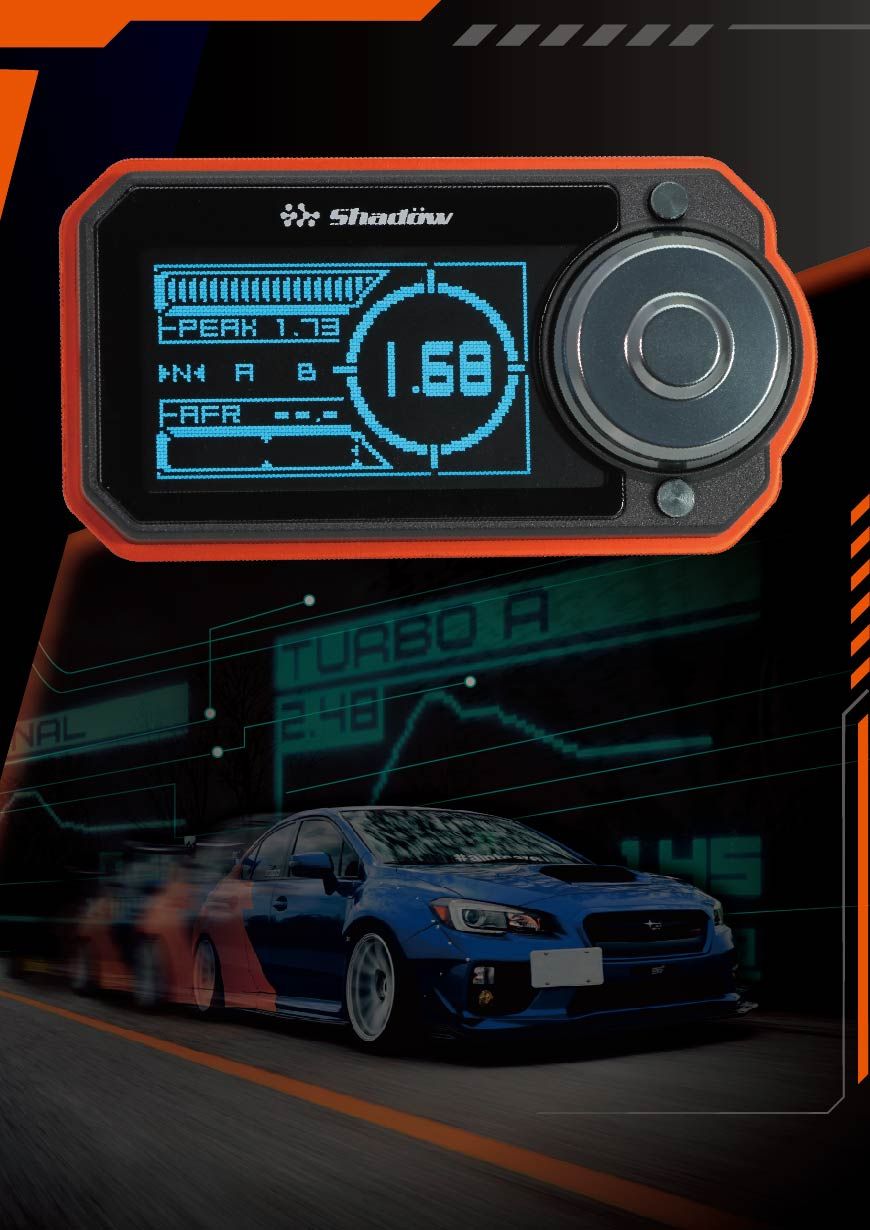 Digital Electronic Boost Controller use electronic control 48 times/sec high-frequency solenoid valve to release gas pressure with whole new computing boost technology, Duty value and Gain value can be set to control the physical properties of Actuator/Wastegate. In addition to the overpressure cutoff protection mechanism, Digital Electronic Boost Controller can also release the pressure when it reaches to the setting value. Moreover, an air-fuel ratio cutoff function is also added to the system, which can connect to the AFR sensor and set the AFR value. It will release the gas pressure to protect the engine when detect the AFR is too thin. A user-defined formula for air-fuel ratio is also added.
Digital Electronic Boost Controller adapt with 110 x 64px OLED technology aqua color display screen and 2.8cm aluminum alloy knob. The user interface is optimized for operation, and the menu design is intuitive and quick to respond from setting values to calibration.
Features
Support Actuator and Wastegate mainstream turbocharging systems.
Ultra-high frequency solenoid valve, precise control of air pressure relief.
The right-hand drive operation interface can be switched.
OLED display screen enhances visual effects.
Combine with turbo gauge to monitor and adjust turbocharging at any time.
Function
The air-fuel ratio meter can be expanded to detect and set the lean combustion pressure relief mechanism.
Adjust the Duty value to increase the maximum instantaneous pressure, breaking the original factory booster limit.
Adjust the Gain value and pull up the pressure-holding curve, to increase the turbo beneficial time.
Pressure forced to relief mechanism to ensure the safety of turbo and engine.
Specification
Display Size
2.6 inch
Display Cable
100cm
Solenoid Cable
200cm
Sensor Cable
220cm
Silicone Tube
Inner Diameter 4mm
Outer Diameter 8mm / 50cm
O2 Sensor Cable
10cm
Photos
Files Download

---

Introduction function of digital electronic boost controller

---

---

To guide digital electronic boost controller to install

---

---

2020 Shadow product of electronic display and electronic controller

---

---
Know you the best
SHADOW will not only be a pronoun of global automotive electronics products in the future, but also a good partner for modified car owners! Let more people experience the pleasure and convenience of modified vehicles through SHADOW's products!
Recommendation
Advantage
Innovation is Our Policy

16 years of product development experience with the most complete R&D equipment, professional team, one-stop process and rigorous quality control management. Various product modules can be used as the basis...

Read More