Business Collaboration with Auto Jaw
Auto Jaw is both a manufacturer and a brand owner. It not only has a complete factory integration management, but also has rich marketing and sales resources.
Auto Jaw selects high-quality suppliers for various product requirements and establishes a 100% local supply chain in Taiwan.
As products manufacturer and supplier, our advantage is:
♦ Vertical integration of supply chain and professional material procurement.
♦ Multiple product inspection process to control product yield.
♦ Technological innovation. Mainstream technology application.
♦ Establish product modular management system.
♦ Have industry knowledge and market acumen.

Looking for dealer partners to expand business and hoping to market high-quality products and technologies to the world.
Why become a partner of Auto Jaw?
♦ Provide customized design process.
♦ Customer supply and purchase materials storage management.
♦ Rapid production efficiency and shorten production cycle.
♦ Improve partners' profit margin in local sales.
♦ Provide product-specific vehicle enquiry.
♦ Professional pre-sale and after-sale technical team consultation.
♦ Build a cloud database and share sales resources.
♦ Regular use of express delivery.

MOQ
Brand Owner
MOQ ≥ 1000

Trader
MOQ ≥ 500

Dealer
MOQ ≥ 20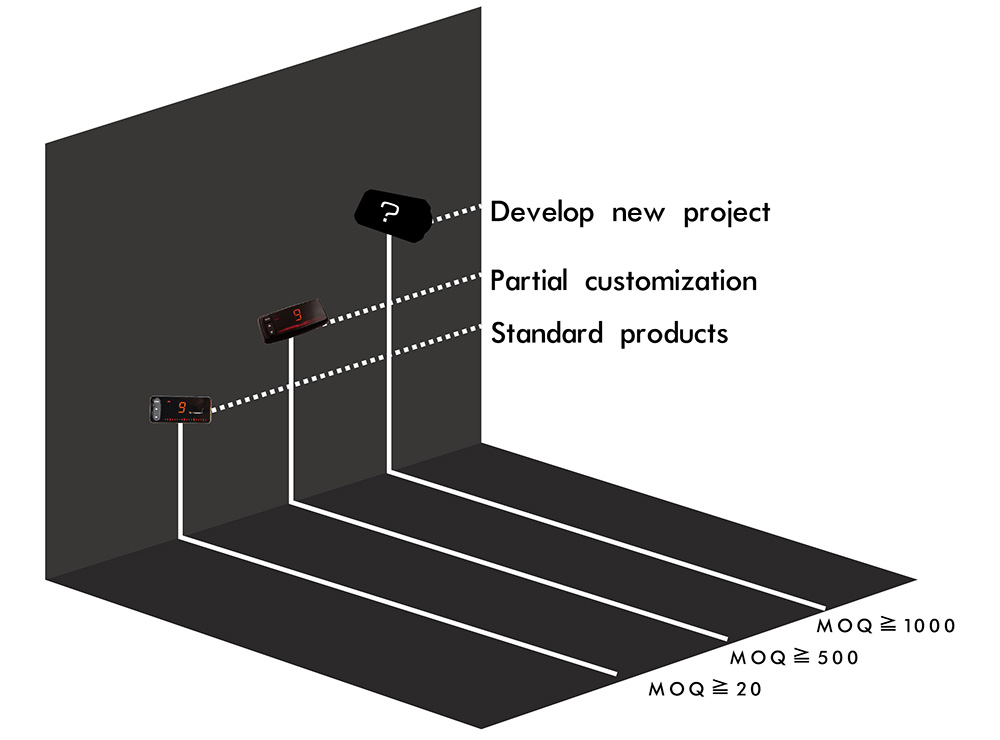 Trade Terms with MOQ
Know you the best
SHADOW will not only be a pronoun of global automotive electronics products in the future, but also a good partner for modified car owners! Let more people experience the pleasure and convenience of modified vehicles through SHADOW's products!
Recommendation
Advantage
Innovation is Our Policy

16 years of product development experience with the most complete R&D equipment, professional team, one-stop process and rigorous quality control management. Various product modules can be used as the basis...

Read More